Robin Murphy is a professor, science communicator, and award-winning founder of disaster robotics that continues to shape/direct/influence/guide global best practices in how robots are used in disasters. Her ongoing research focuses on the development and application of artificial intelligence in robots used for emergency response, as well as how humans & robots interact in these contexts.
As the pioneer of disaster robotics, Robin has not only worked with ground, aerial, and marine robots and developed their software, but has also been an active field responder in over 30 disasters in 5 countries including the World Trade Center attacks, Hurricane Katrina, Hurricane Charley, Hurricane Harvey, Fukushima, and the Syrian Refugee Crisis in Greece.
Robin's contribution extends beyond the four walls of her laboratory. Her research in the field of disaster robotics has informed the policies of the European Union on the use of small UAS for disasters and the National Fire Protection Agency.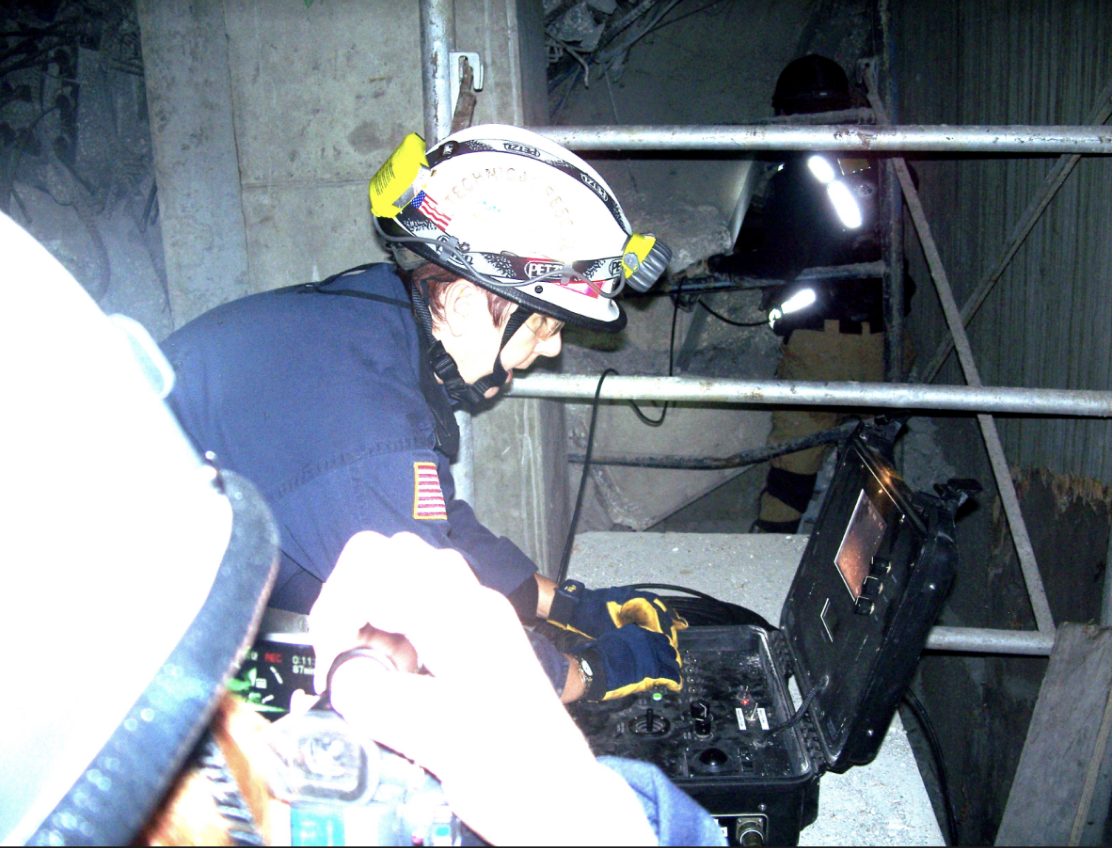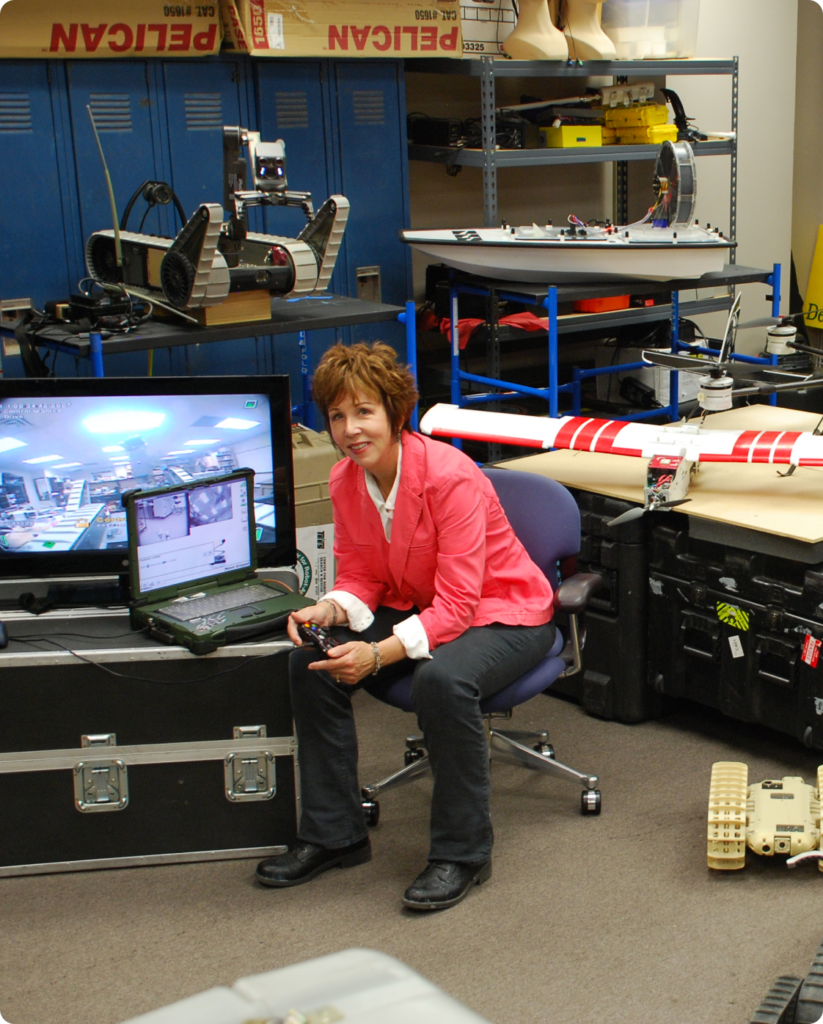 Select studies

led by Robin
Awards

for humanitarian and Academic Contributions
ACM Eugene L. Lawler Award for Humanitarian Contributions
Motohiro Kisoi Award for Rescue Engineering Education (Japan)
(This award was started in honor of Motohiro Kisoi, a promising graduate student from Kobe University who died in a residential building collapse during the Kobe Earthquake in 1995. The award highlights the need for research that directly speeds up search and rescue and reminds us that real people die in disasters.)
AUVSI Foundation Al Aube Outstanding Contributor Award
(This award is given to an operator of an uncrewed vehicle (robot). I was the first professor to ever be given the award, which was for my work in fielding disaster robots.)
US Air Force Exemplary Civilian Service Award
for distinguished service on the USAF Scientific Advisory Board, 2005
NSF CISE Distinguished Lecture, "Robot-Assisted Search and Rescue from 9/11 to Now: Where's the IT?" Nov. 11, 2002
(This lecture is given by scientists of the highest caliber and has been compared to the Turing Award lectures for NSF)
Eagle Award, National Institute for Urban Search and Rescue, 2001
(This is the highest award given and recognizes leadership in some aspect of search and rescue; in this case for role in introducing ground robots at the World Trade Center disaster)
IEEE Distinguished Visitor, IEEE Computer Society, 2001-2002
Nils Nilsson Technical Achievement Award, American Association for Artificial Intelligence, 2000
Elected as an ACM Fellow in 2019
"for contributions in founding and advancing the field of computing for disasters and robotics"
"for contributions to rescue robotics and insertion of robots into major disasters"
Emergency Management Technology and Innovation Award
for the 100+ flights for Hurricane Harvey from the Emergency Management Association of Texas for the work with sUAS at Hurricane Harvey (as part of CRASAR)
Honorable mention 2015 American Publishers Awards PROSE Award
for best writing in Engineering and Technology for Disaster Robotics (MIT Press, 2014)
2023 Distinguished Achievement Award, presented by The Association of Former Students at Texas A&M University
For extension, outreach, continuing education and professional development. This prestigious award is one of the highest university honors that can be bestowed upon a faculty or staff member
What they say about
Robin
As one of the top international researchers in search and rescue robotics and a true pioneer in multiple respects, Robin Murphy has focused her considerable expertise from field exercises into a concise manual that doubles as both an accessible tutorial and an authoritative reference. An excellent resource!
Richard Voyles, Associate Dean for Research, Purdue College of Technology
I would strongly recommend this book for anyone doing (or looking to do) disaster robotics or work in difficult environments. I would recommend this book for the last section even if the other sections were not in existence.
I give this 5 out of 5 stars (I think this is the first review that I am giving 5 stars, it almost feels wrong).
David Kohanbash, Robots for Roboticists
For Advisory, Consulting, Speaking Engagements and Media Appearances
For Disaster & Emergency Management Support & Ttraining



"Most Influential Women in Technology"